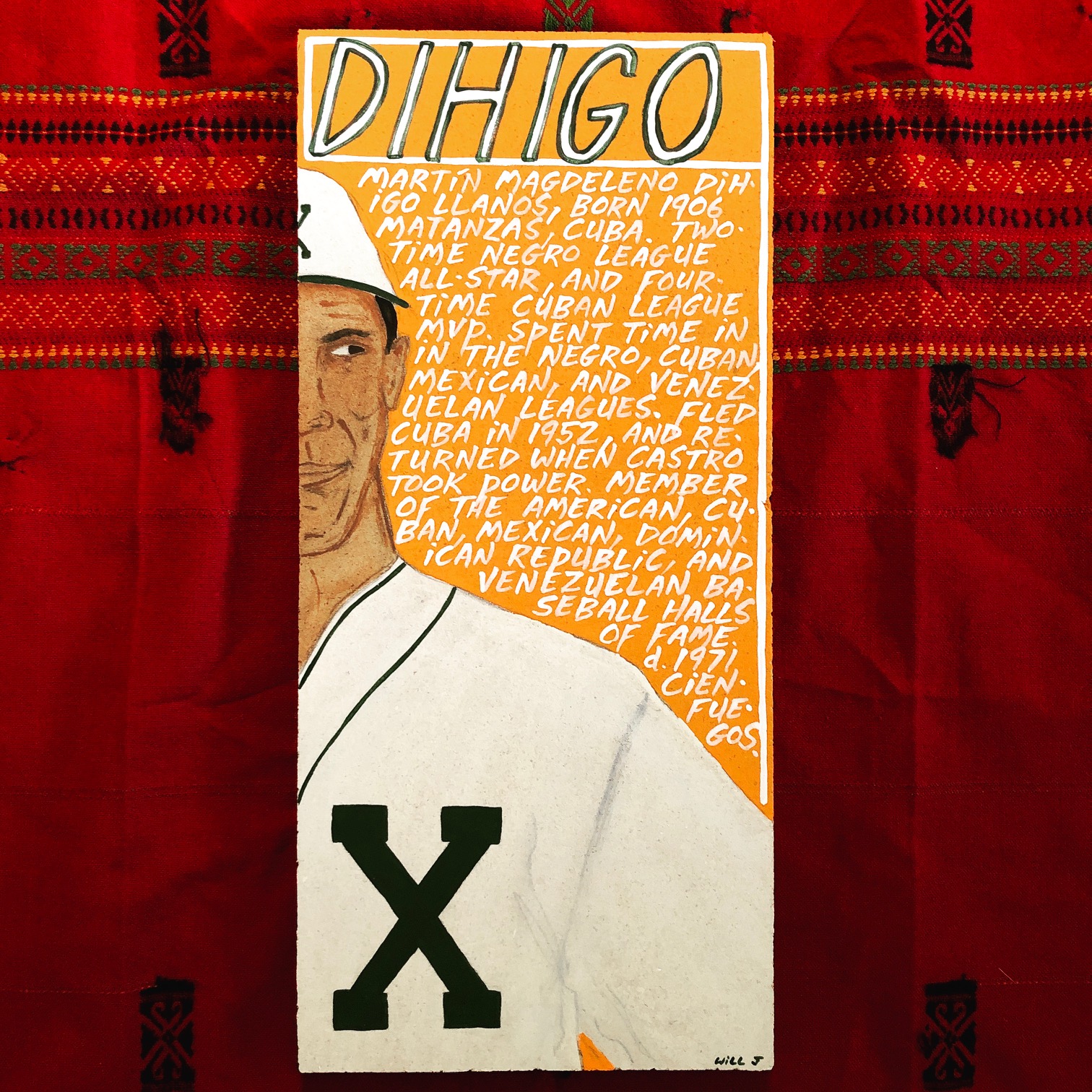 Auction #6 / The current administration has again held to its legacy of having an idea, but no complete plan. As a result, hundreds of children and parents in Mississippi are currently in the throes of a nightmare that will haunt them for life.
100% of the proceeds to the Mississippi Immigrants Rights Alliance, which provides legal aid for those affected.
Original painting by Will Johnson.
7-3/4″ wide x 17″ tall.
Acrylic and pencil on 3/4″ MDF board.
Martin Dihigo, member of the Cuban, Mexican, Dominican Republic, Venezuelan, and National Baseball Halls of Fame.
Starting bid is $100.
Auction ends on Wednesday, August 14 at 12noon CDT.
Thanks for considering.
With respect and love.
-Will J.