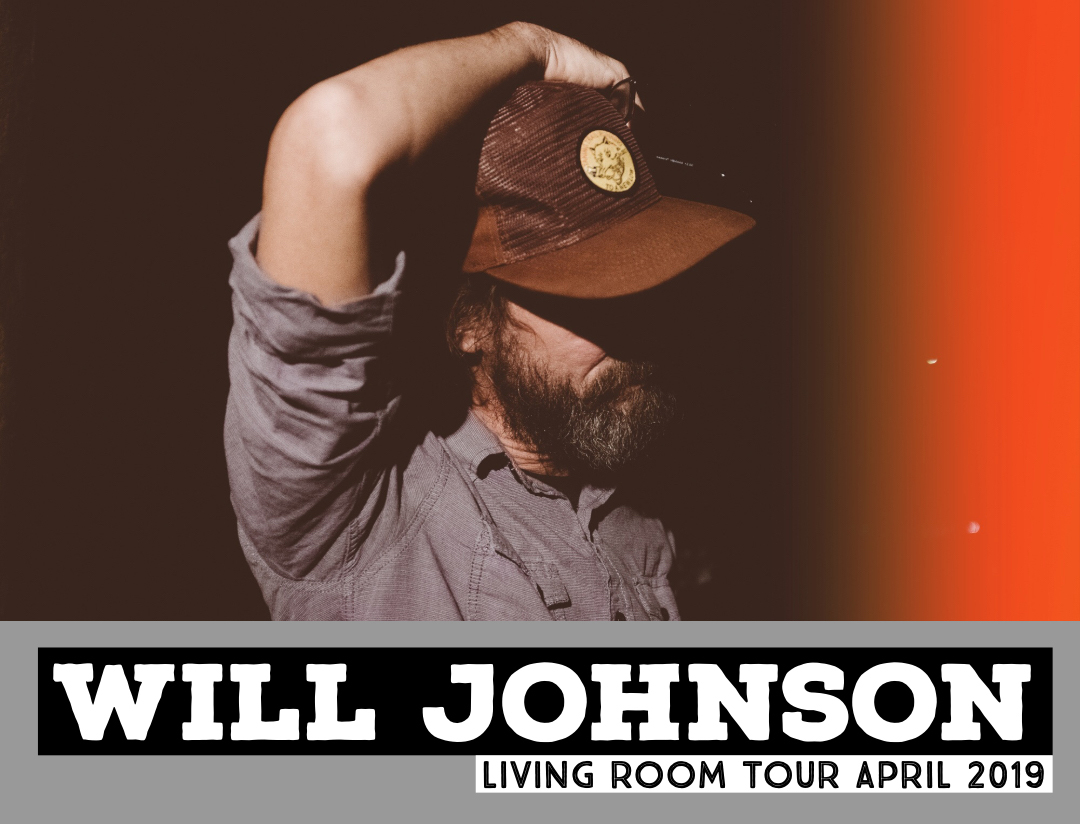 We're looking for people to host Will Johnson Living Room Shows in April. Do you have big living room, loft space, community space, art gallery, yoga studio, recording studio, coffee shop or other space where we can do a private show that can comfortably and safely host 35-50 people? If so, please read everything below and get in touch if you live in or near these areas and want to host. Will would love to play a show at your place!
4/4 : Oklahoma City OK
4/5 : Tulsa OK
4/6 : Fayetteville AR
4/7 : Springfield or St. Louis MO
4/8 : Kansas City or Omaha NE
4/9 : Charles City IA or Sioux Falls SD
4/10 : Minneapolis MN
4/11 : Madison WI
4/12 : Chicago IL
4/13 : Bloomington or Indianapolis IN
4/14 : OFF
4/15 : Nashville TN
4/16 : Atlanta GA
4/17 : Athens or Huntsville, AL
4/18 : Waverly AL – HOST CONFIRMED
4/19 : Memphis TN or Oxford MS
We'll make this as easy as possible for the hosts. All you have to do is let us borrow your living room for about three hours and in return you'll get 5 free tickets for your friends and our eternal gratitude.