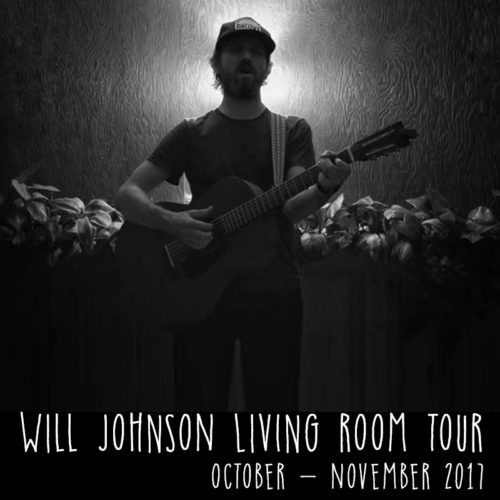 Living Room Tour! All acoustic, no PA, early nights, songs and possibly uncomfortable stories in living rooms, art spaces and workshops. I'll have plenty of vinyl and art prints in tow. Post up what songs you're interested in hearing on Twitter or Facebook and I'll see if I can dust them off proper for the respective show. Should state upfront that sometimes this works out, and sometimes it tanks entirely. What I'm saying is I'll try.
BUY TICKETS:
https://undertowshows.com/collections/will-johnson
Thu Oct 26 : Austin TX – SOLD OUT
FRI Oct 27 : San Antonio TX
MON Oct 30 : Fayetteville AR
WED Nov 1 : Tulsa OK
THU Nov 2 : Oklahoma City OK
FRI Nov 3 : Dallas TX
SAT Nov 4 : Keller TX – SOLD OUT
SAT Dec 9 : Sealy TX
This show will be a benefit with all proceeds going to the Houston Food Bank.
See you soon!